None at this time

Bring your empty bottles and cans to us.

Recycling money goes to help feed the animals.

New Brennan Gear Is Here!! Stop in now for best selection!

Short sleeves $10 Hoodies $20 . Some samples below

New shirts for all of our Pittie lovers!

Tees are $15 and Sweats are $25.

Show us your Pitties in the comments below (especially the ones from Brennan), and stop in and grab a shirt or 2.

11/25/2022
Donations can be made at the shelter or by mail. JABMHS 437 Nine Mile Tree Rd. Gloversville, NY 12078
.htm

Cold Weather Tips for Dogs & Cats
Pet Emergencies Increase During Cold Weather but Can Be Prevented by Following These Guidelines
During the cold weather months, veterinarians and animal hospitals around the country see an increasing number of pet emergencies brought on by the harsh weather. However, these emergencies could have been prevented if pet owners were aware of preventive measures that could be taken to protect their dogs and cats from the outdoor elements.

"The winter months bring numerous hazards for your pet. Besides the harm that cold temperatures can cause to dogs and cats, a growing number of emergencies related to cold weather related products, such as antifreeze, coolants and ice melts.
Antifreeze is sweet tasting and a small amount kills. Any suspected antifreeze ingestion should be tested and treated as an emergency. Ice melt is also unsafe for pets. Ice melt products can be toxic if enough is ingested.
To minimize pet emergencies from cold weather and cold weather related products, JABMHS offers these tips:
Keep your cat inside. In the cold outdoors, cats are at risk for freezing to death.
Cats seek shelter in places that provide protection from the elements, including car engines. Before starting your car, loudly bang on its hood to give any outdoor cat who may be sleeping there a chance to escape. Cats can be injured or killed by the fan belt if they are under the hood of a car.
Keep your dog leashed on snow or ice, especially during a snowstorm, and be sure I.D. tags are on. Dogs can lose their scent and easily become lost.
Wipe your pet's legs and stomach thoroughly after coming in from snow, sleet, or ice. Cats and dogs, in particular, can ingest salt, antifreeze, or other chemicals while licking their paws. In addition, paw pads may also bleed from snow or encrusted ice.

If you have a short-haired dog, consider a coat or sweater with a high collar or turtleneck that covers the dog from the base of the tail on top to the belly underneath.
Never leave your dog or cat alone in the car during cold weather. Since a car holds in the cold, your pet can freeze to death.
If your dog is sensitive to the cold due to age, illness, or breed type, take him outdoors only to relieve himself.
Puppies are not as tolerant to the cold as adult dogs. If you're trying to housebreak your puppy during the winter, it may be best to paper train inside if he appears to be sensitive to the weather.
If your dog spends a lot of time engaged in outdoor activities, increase his supply of food, particularly protein, to keep his fur thick and healthy.
Antifreeze and coolant are lethal for dogs and cats. If antifreeze or coolant leaks or spills from your vehicle, be sure to clean it up thoroughly. As an alternative, pet owners should consider using products that contain propylene glycol rather than ethylene glycol.
During the winter, leave your dog's coat longer for more warmth.
When you bathe your dog, be sure to completely dry him before taking him out for a walk on cold days.
When outdoors with your pet, be aware of signs that signify they are having problems with the cold. These include shivering, whining, appearing anxious, seeking out warm places and moving slow or not at all.
The Christmas season is upon us, and many pet parents plan to include their furry companions in the festivities. As you gear up for the holiday, it is important to try to keep your pet's eating and exercise habits as close to their normal routine as possible. Also, please be sure to steer pets clear of the following unhealthy treats, toxic plants and dangerous decorations.
Be Careful with Seasonal Plants and Decorations

Oh, Christmas Tree: Securely anchor your Christmas tree so it doesn't tip and fall, causing possible injury to your pet. This will also prevent the tree water—which may contain fertilizers that can cause stomach upset—from spilling. Stagnant tree water is a breeding ground for bacteria, and your pet could end up with nausea or diarrhea should he imbibe.
Avoid Mistletoe & Holly: Holly, when ingested, can cause pets to suffer nausea, vomiting and diarrhea. Mistletoe can cause gastrointestinal upset and cardiovascular problems. And many varieties of lilies can cause kidney failure in cats if ingested. Opt for just-as-jolly artificial plants made from silk or plastic, or choose a pet-safe bouquet.
Tinsel-less Town: Kitties love this sparkly, light-catching "toy" that's easy to bat around and carry in their mouths. But a nibble can lead to a swallow, which can lead to an obstructed digestive tract, severe vomiting, dehydration and possible surgery. It's best to brighten your boughs with something other than tinsel.
That Holiday Glow: Don't leave lighted candles unattended. Pets may burn themselves or cause a fire if they knock candles over. Be sure to use appropriate candle holders, placed on a stable surface. And if you leave the room, put the candle out!
Wired Up: Keep wires, batteries and glass or plastic ornaments out of paws' reach. A wire can deliver a potentially lethal electrical shock and a punctured battery can cause burns to the mouth and esophagus, while shards of breakable ornaments can damage your pet's mouth and digestive tract.

Avoid Holiday Food Dangers

Skip the Sweets: By now you know not to feed your pets chocolate and anything sweetened with xylitol, but do you know the lengths to which an enterprising pet will go to chomp on something yummy? Make sure to keep your pets away from the table and unattended plates of food, and be sure to secure the lids on garbage cans.
Leave the Leftovers: Fatty, spicy and no-no human foods, as well as bones, should not be fed to your furry friends. Pets can join the festivities in other fun ways that won't lead to costly medical bills.
Careful with Cocktails: If your celebration includes adult holiday beverages, be sure to place your unattended alcoholic drinks where pets cannot get to them. If ingested, your pet could become weak, ill and may even go into a coma, possibly resulting in death from respiratory failure.
Selecting Special Treats: Looking to stuff your pet's stockings? Stick with chew toys that are basically indestructible, Kongs that can be stuffed with healthy foods or chew treats that are designed to be safely digestible. Long, stringy things are a feline's dream, but the most risky toys for cats involve ribbon, yarn and loose little parts that can get stuck in the intestines, often necessitating surgery. Surprise kitty with a new ball that's too big to swallow, a stuffed catnip toy or the interactive cat dancer.

Dogs from the local abuse case are now up for adoption.

New Hours

SPRING HOURS

MONDAY 10-3

TUESDAY 11-3

WEDNESDAY 10-3

THURSDAY 10-3

FRIDAY 10-3

SATURDAY 10-3

SUNDAY 10-2

2022 Rabies Clinics
SPONSORED BY FULTON COUNTY
PUBLIC HEALTH

You all know that we have amazing adoptable animals, and amazing staff and volunteers, but did you also know that we have an amazing groomer too? Tracy donates her time and services whenever we need her to turn our retired breeders into the best version of themselves. She never hesitates to take on these dogs that have never even been bathed let alone groomed. They say a picture is worth a thousand words and these before and after pictures speak volumes. Thank you Tracy! We couldn't do what we do without you!

If you need additional assistance, please contact us at
James A. Brennan Memorial Humane Society 437 Nine Mile Tree Rd Gloversville, NY 12078 Phone: 518-725-0115

ddougherty64@icloud.com or jabmhs@yahoo.com

click the logo for more info
Quick video tutorials of How to Shop on iGive


Amazon donates 0.5% of the price of your eligible AmazonSmile purchases to the charitable organization of your choice.
AmazonSmile is the same Amazon you know. Same products, same prices, same service.
Support your charitable organization by starting your shopping at smile.amazon.com.
Click here learn more about

sign up and start shopping for the JABMHS!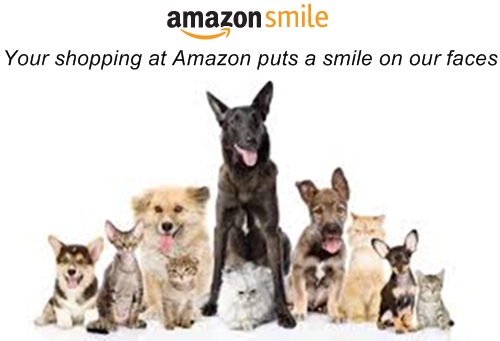 Home | About Us | Adoptable Dogs | Adoptable Cats | Happy Tails | Latest Scoop | Donate | Animal Cruelty | Forever Loved |
D. Dougherty, website
ddougherty64@icloud.com or jabmhs@yahoo.com