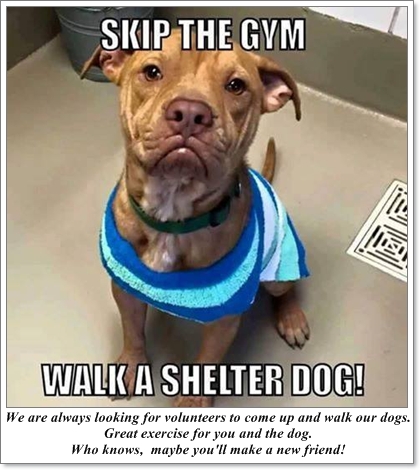 We'd like to hear from you!
If you adopted a dog or cat from us, we'd like to hear from you. The shelter would like to know how your family and pet are getting along. Please send a email with a picture of your pet and we will put it on the website as a success story of the month. Send to:
jabmhs@yahoo.com or ddougher@nycap.rr.com
Today is
and
Welcome to the website of the
James A. Brennan Memorial Humane Society
REMEMBER!
This is no way to treat your best friend!
None at this time.
FOUND
None at this time.

OUR PETS OF THE WEEK

Tanner

Tanner is looking for a new family. This guy is 11 months old and was adopted by a family as a "cute little puppy"from another fairly local adoption facility. Sadly Tanner's Family was ill equipped to deal with the physical and emotional needs of a young, growing puppy. Tanner is ready to put his first year of life behind him and start fresh. Tanner is about 40 pounds, good with other animals, and would do best in an active family without small children. He has been neutered, vaccinated, and heart worm tested. His adoption fee is $195. Stories like Tanner's are why adoption applications and interviews are necessary to ensure that the dog is a good fit in a family. Adopting a dog should be a life long commitment. While extenuating circumstances arise from time to time a reputable adoption group wants their animal back even when he's not a "cute little puppy". Responsible adopting isn't about who comes up with the adoption fee first.

Pearl

DSH Calico Tiger
Do you have

to

RECYCLE?
Bring them up to us. The money from those bottles and cans will help feed and maintain our dogs and cats.
Home | About Us | Adoptable Dogs | Adoptable Cats | Happy Tails Latest Scoop | Donate | Animal Cruelty | Forever Loved |
| Community Support | Helpful Links
D. Dougherty, webmaster

tumblr Hit Counter