Click here for our community spay/neuter program info

New Rates as of 5/28/15

Help us by raise funds joining iGive. com
Do you have

to

RECYCLE?
Bring them up to us. The money from those bottles and cans will help feed and maintain our dogs and cats.

We are currently accepting applications for part time employment. This position will include a variety of tasks including cleaning kennels and cages, washing dishes, doing laundry, socializing and preparing animals for adoption and dealing with the public on a daily basis. Successful applicants will be flexible, punctual, able to understand verbal and written instructions, and be self starters. Applicants must have a flexible schedule, as hours will vary on a weekly basis. Weekends are a must, as are a clean driver's license and reliable vehicle. All applicants should be 18 years old or older. Applications can be picked up at the shelter during normal business hours

7/31/15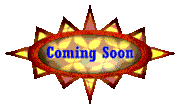 Free Parking GPS:144 Knoblauch Rd., Johnstown NY
Refreshments available
Aerobatic Demonstrations
Pilots from NY, NJ, VT & Other Surrounding States
Bring your own Lawn Chairs & Camera
Fun for the Entire Family
For more info visit www.lazyeightrcclub.com

DIRECTIONS: From NYS RT. 30A follow signs and NYS RT29 West through the City of Johnstown. Continue West on RT29 to the sign at the Sir William Johnson Fire Dept. and then take a right onto County HWY 131. Go about 1 mile and take a right at the sign at the entrance to the Air Show. (Just past Rogers Family Orchard.)

Come out to this great event for a day of fun and help support the James A. Brennan Memorial Humane Society
ONLINE AUCTION
Spaghetti Dinner
Thank you to all who helped us at
Steve Caporizzo's Pet Connection
Adoption Day

                  
         
         
         Everybody who joins to support James A Brennan Memorial Humane Society between 
                           May 8, 2015, and May 31, 2015 and tries the iGive Button through 7/15/15 means 
$5, free.So, why not?  Keep getting that word out so that James A Brennan Memorial Humane Society earns 
an extra $5 for new iGive members. That's in addition to the normal donation amount. T
here's never been a better time to ask folks to help your group, at no cost to you or to them.
                           
Why share with your friends & supporters? 
                           
When they shop, they'll help James A Brennan Memorial Humane Society.  
Why not let them take advantage of over 1,600 stores that want to help? 
The average shopper is raising over $30 - $100 a year for their cause ... all for free. 
It's simple and automatic.. 
Five bucks free, just for trying us out. 
The more iGive members, the better the deals we can get from stores.
Get the word out today. May is a great time to start growing!
Spread your iGive link everywhere (Facebook's a great way, but Twitter, 
email, blogs, bulletin boards, and handouts all work).
Use your special link: 
http://www.iGive.com/pawsforyou

2015 Rabies Clinics

Fulton County Law requires Dogs/Cats to be vaccinated at 3 months of age
FULTON COUNTY RESIDENTS ONLY
$5.00 Donation per dog/cat/ferret CASH ONLY
Cats/Ferrets MUST be in a carrier or box. Dogs LEASHED
Vaccinations are good for one year UNLESS prior rabies Certificate is presented at registration.
ALL CLINICS ARE HELD AT THE COUNTY HIGHWAY GARAGE BEHIND THE COUNTY SERVICES COMPLEX-2712 ST. HWY 29
| | | |
| --- | --- | --- |
| WEDNESDAY | FEBRUARY 18 | Pre Reg. at 5:30 6PM-8PM |
| WEDNESDAY | APRIL 15 | Pre Reg. at 5:30 6PM-8PM |
| WEDNESDAY | JUNE 17 | Pre Reg. at 5:30 6PM-8PM |
| WEDNESDAY | JULY 22 | Pre Reg. at 5:30 6PM-8PM |
| WEDNESDAY | SEPTEMBER 16 | Pre Reg. at 5:30 6PM-8PM |
| WEDNESDAY | NOVEMBER 4 | Pre Reg. at 5:30 6PM-8PM |
SPONSORED BY FULTON COUNTY
PUBLIC HEALTH