ONLINE AUCTION

November 20, 2015

Bidding ends at 8p.m. Next Thursday, December 3.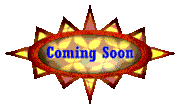 Annual Christmas Tree Lighting
December 4, 2015

2015 Rabies Clinics

Clinics have concluded for 2015
Fulton County Law requires Dogs/Cats to be vaccinated at 3 months of age
FULTON COUNTY RESIDENTS ONLY
$5.00 Donation per dog/cat/ferret CASH ONLY
Cats/Ferrets MUST be in a carrier or box. Dogs LEASHED
Vaccinations are good for one year UNLESS prior rabies Certificate is presented at registration.
ALL CLINICS ARE HELD AT THE COUNTY HIGHWAY GARAGE BEHIND THE COUNTY SERVICES COMPLEX-2712 ST. HWY 29
| | | |
| --- | --- | --- |
| WEDNESDAY | FEBRUARY 18 | Pre Reg. at 5:30 6PM-8PM |
| WEDNESDAY | APRIL 15 | Pre Reg. at 5:30 6PM-8PM |
| WEDNESDAY | JUNE 17 | Pre Reg. at 5:30 6PM-8PM |
| WEDNESDAY | JULY 22 | Pre Reg. at 5:30 6PM-8PM |
| WEDNESDAY | SEPTEMBER 16 | Pre Reg. at 5:30 6PM-8PM |
| WEDNESDAY | NOVEMBER 4 | Pre Reg. at 5:30 6PM-8PM |
SPONSORED BY FULTON COUNTY
PUBLIC HEALTH

No jobs at the current time